13 rue du Maréchal de Lattre de Tassigny, 68170 Rixheim - 03 89 44 16 51 - Contact me




---
Make-up and face and body care products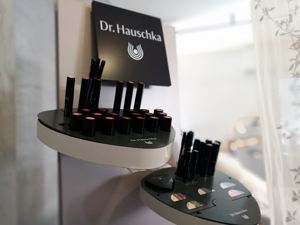 I have also extended my professional skills to include the field of beauty and am a consultant in 100% natural cosmetic products by Dr. Hauschka. A skin diagnosis can be made by advising you according to your needs and I can do your make-up.

All products are made with bio-medicinal plants.

Hair styling and a facial make-over go hand-in-hand, with particular attention given to enhancing inner beauty.

For more information, go to the websitewww.dr.hauschka.com
Hair and well-being treatments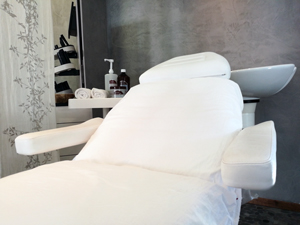 Our hair reflects our health, our stress and emotions!

To keep hair healthy and also for personal well-being, I perform cranial massages. The purpose of a hair treatment is to revitalise you while enhancing the beauty of your hair. The purpose of the massage is to activate the blood's micro-circulation which leads to better oxygenation and improves the softness of the scalp.

The combination of the two help you relax deeply, providing rest and well-being. These are not therapeutic treatments, but they are an opportunity for the customer to take a break, make time for themselves, and that's good for you!
---
---